Choong Foong is a Chinese Restaurant at Subang New Village. It's quite popular and most of the people here knows it. The restaurant is huge like a big hall. Many weddings, functions or annual dinners will held here in Choong Foong Restaurant.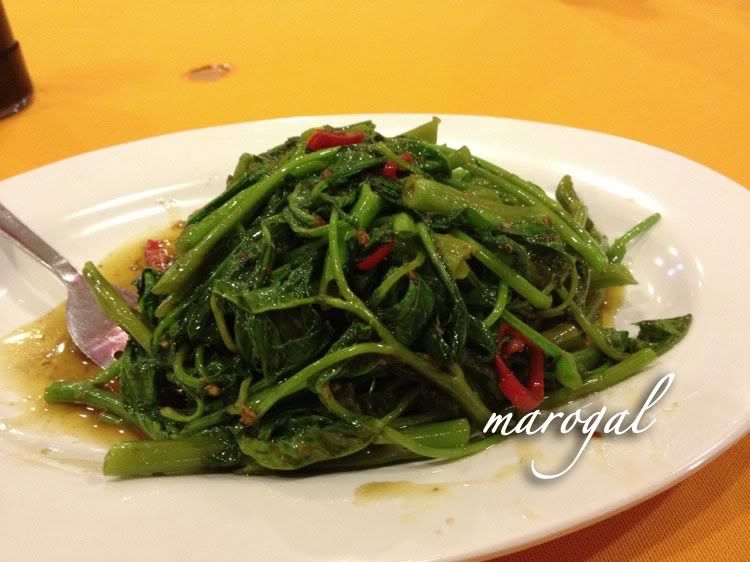 Belacan Kang Kung
The kang kung here is fresh and crunchy at the stick there. Their belacan is really spicy too.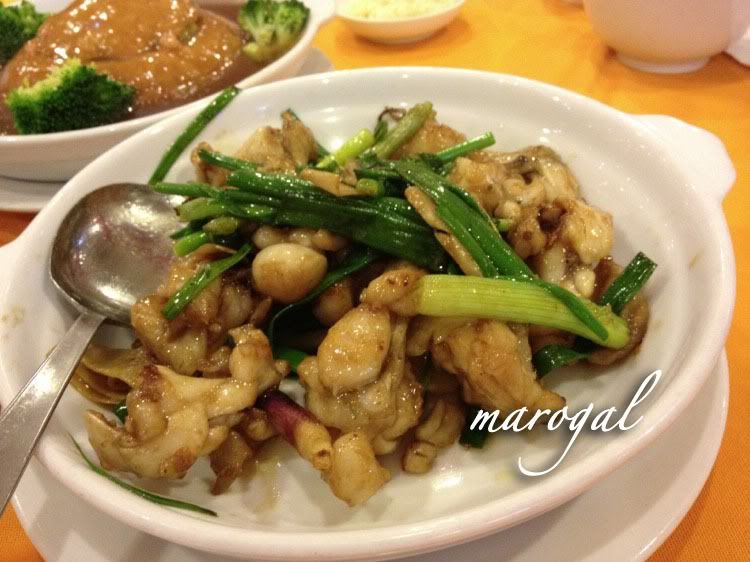 Fried frog with Ginger Onions.
The frog is really meaty each of the parts. The meat is tender and fresh ''sweet'' too. Dad enjoy the spring onions because the sauce is very nice (入味).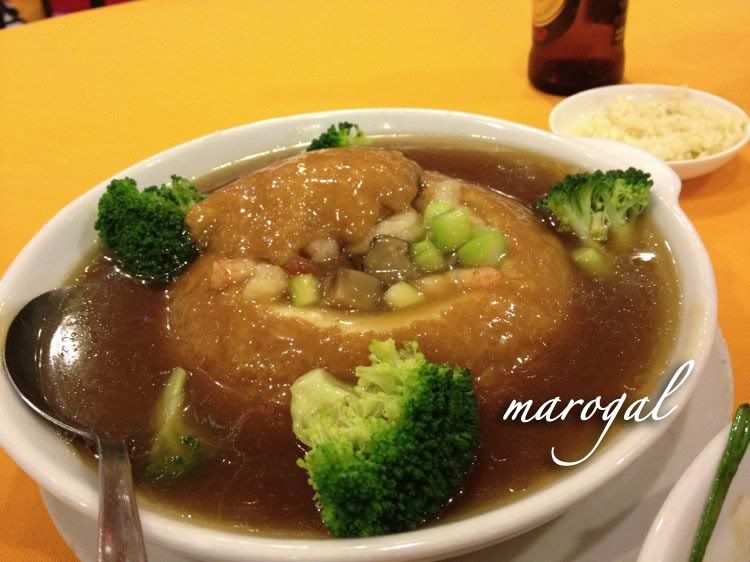 Braised Tofu with Brocolli
The tofu is self-made by their kitchen chef. It is like a half ball size and fried it at the otter layer. Inside are stuffed with cube cutlets of cucumber, vege, mushrooms, prawns etc. Their home made tofu is very smooth but at the bottom inside is not warm. Probably the tofu is pre-cooked and just pour the hot gravy surround it.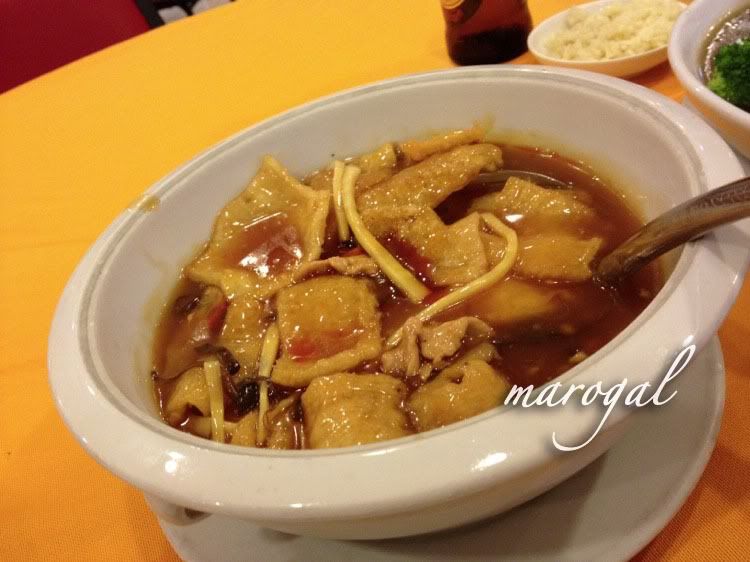 Spicy & Sour Fish Maw
This is really a special dish that recommend by the Restaurant. The fish maw is sliced and deep fried before cooking. It's cooked with sliced pork, chinese bamboo and the sourish spicy thick sauce. The gravy is extremely spicy that it dumb both my lips after eating. The fish maw is elastic and sticky, not easy to bite off for some thicker ones.
No.8, Lorong 1D, Kampung Subang Baru,
40000 Shah Alam, Selangor