Walking around the new Gurney Paragon Mall and saw this Paciffic Coffee Company having this all-day breakfast set promotion. There are 4 choices of set meals from RM9.90 including a fresh brewed coffee. Topped up RM2.00 to exchange for a Latte or Cappuccino.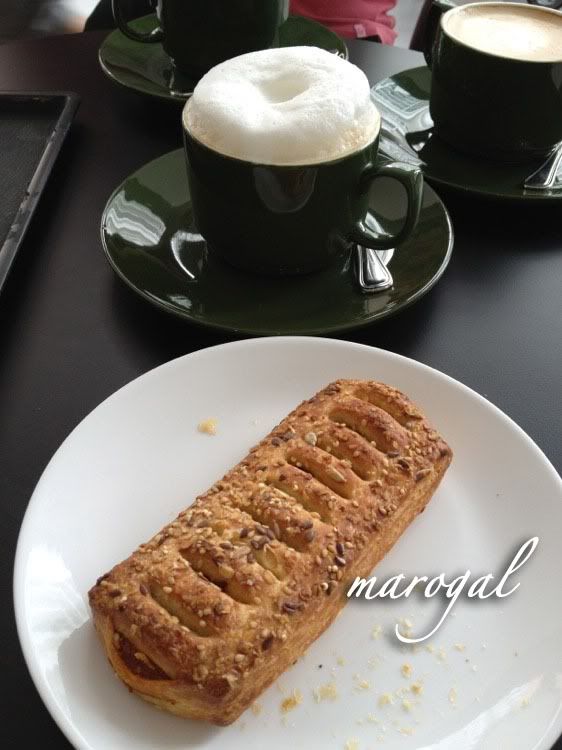 Breakfast Set @ RM9.90 + RM2.00 (upgrade)
It comes with a Tomato Strudel and I upgrade to Cappuccino. The Tomato Strudel is a pastry topped with lots of brown sesame and stuffed with dry tomato paste. The paste is very sourish and tasty while the strudel pastry is very crunchy. It's addictive eating it.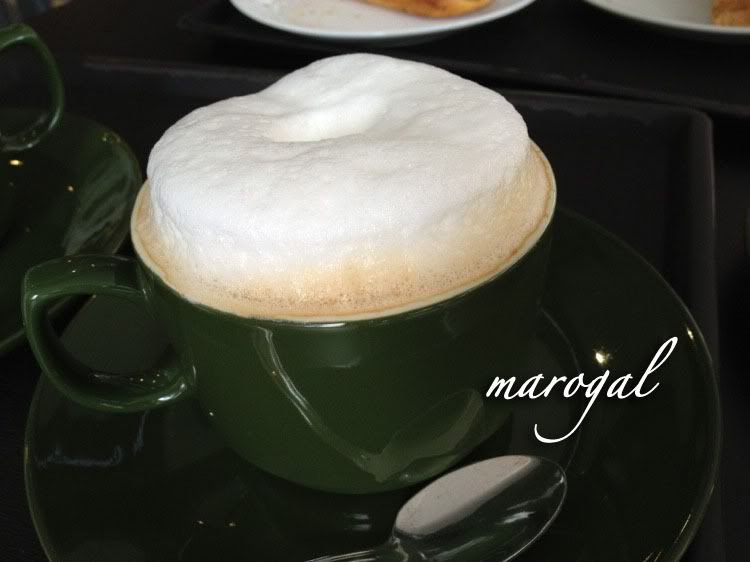 Cappuccino
This is my first time drinking pacific coffee and i was stunned with the thick foam on top of the cup but did not overflow. The foam is quite thick and taste with a mild coffee aroma. The cappuccino is quite nice and i can really taste the light bitterness without adding sugar.
Mochaccino @ RM11.90
Different between mocha and mochaccino is that Mochaccino will have more foam than mocha. Yes 2 inch of foam on top. The portion is huge for a tall size. Taste wise, it is actually quite mild of both choco and coffee. For me, i prefer a stronger and thicker taste.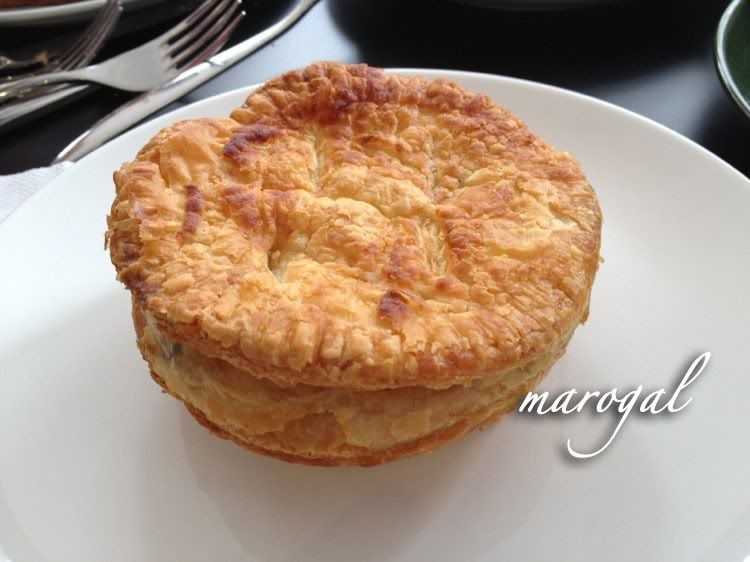 Breakfast Set : Chicken Pie @ RM7.90 (with Coffee)
The chicken pie was heated and served hot. The pastry on top is super duper crispy. Everything turn a mess when I start cutting my pie. Despite the ugly situation, the pastry really taste crunchy and delicious with the strong buttery taste. Inside is stuff with minced gravy and just one or two chicken dice. It's like thick campbell soup base in it. Taste soft but acceptable.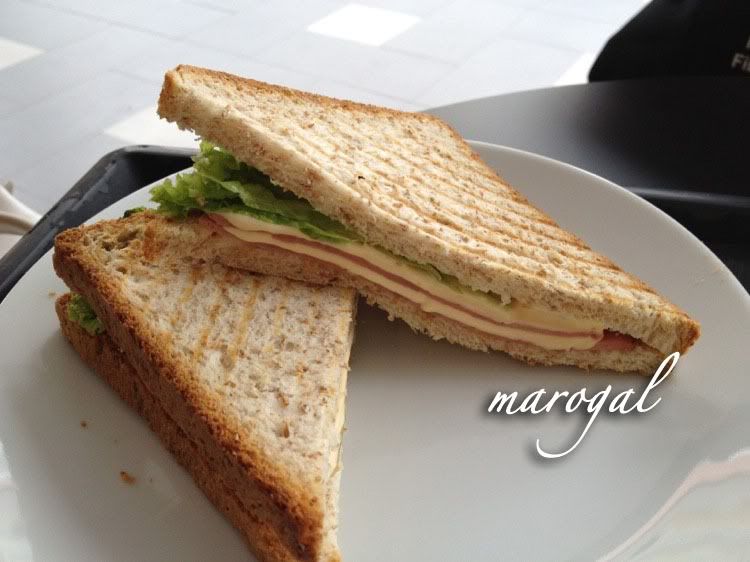 Breakfast set: Turkey Cheddar Sandwich @ RM7.90 (with Coffee)
You can choose to have it heat up or not. Comes with wholemeal bread, turkey ham, 2 slices of cheddar cheese and lettuce. It taste good and the combination of turkey ham and cheddar is delicious.

The cafe is operate by a young man who is the barista too. The environment is cozy and comfortable. There are sofas corner which is a nice place to relax.
Pacific Coffee Company Cafe
G-03 & G-A5A, Gurney Paragon Mall,
No. 163, Persiaran Gurney,
0250 George Town, Penang.
Tel: 03-2288 1599